It is coming... July 13, 2023
5:30 pm Cocktail Hour
6:30 pm Dinner and Auction Program
Since 2002, our Donors have faithfully traveled to the Garden with us each July for our Annual Samaritan Center Dinner and Auction, from our humble beginnings in the Undercroft of St. Joseph's Cathedral to Capital Plaza's Entire Ground Floor. It is an event that we look forward to every year as our primary fundraiser and a way to bring our donors together as a night of fellowship and support for the mission of the Samaritan Center, your Hometown charity. Without your support, the mission of the Samaritan Center would be impossible to achieve and our friends and neighbors in need would be in an even tougher position.
This year's theme "Soul of the Garden" focuses on the mission of the Center and the importance of our donors and volunteers. The event has something for everyone- Cocktail Hour with Live Music provided by Mike Michelson, Silent Auction, Games and Raffles, Dinner, and a Live Auction program with our Filling the Pantry direct appeal.
Tickets pricing is $100.00 per ticket, Table of 10 $1000.00
Dress is Business Casual/ Summer Wedding
Contact 573-634-7776 for Reservations
Can't Attend? Here is How to Help!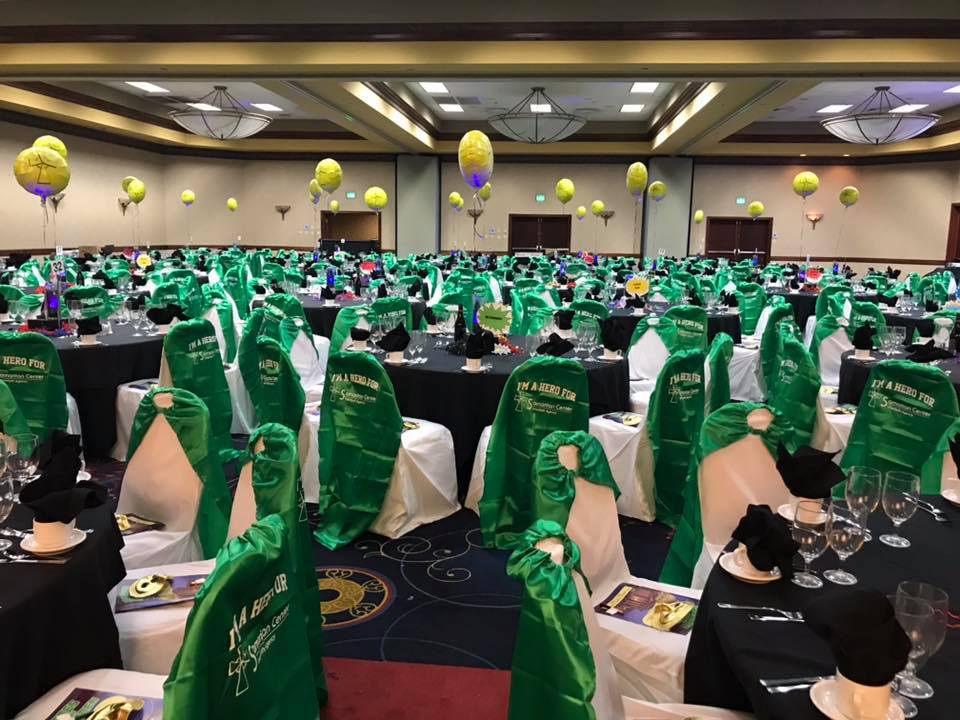 Foundation Donation/Table or Seat Payments
Since 2002, the purchase of tickets, tables, "game chances", and Auction items have been a part of the Samaritan Center Foundation. The Foundation was established to guarantee that the Samaritan Center will continue to operate well into the future in our community providing services.
These donations are tax deductible. If you would like to contribute to sowing seeds for the Foundation into the future click below.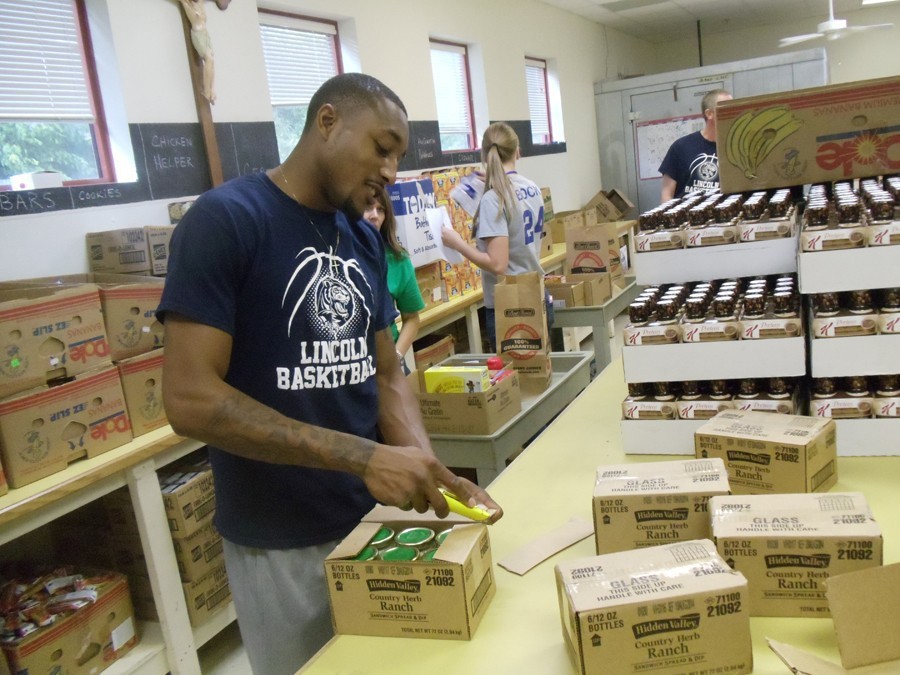 Pledge for Pallet - Food Donation
Back in 2015, our auction coordinator asked a young lady what her favorite thing about coming to the Samaritan Center was and she said sometimes she gets a box of Macaroni and Cheese in the family food order. From that moment, the Auction Committee's mission was to raise funds for kid friendly pantry foods so that box of Macaroni and Cheese will always be available. Last year, we raised nearly $50,000 to provide for that immediate need fund. With the closures associated with COVID-19, our need is greater than ever before, so we need your help.
All donations in this fund are covered by the Missouri Tax Credit which allows a 50% return on donations up to $5,000 per taxpaying individual or corporation.
Help us feed families today!